September 2023
Check our new video "Joke's On You"
Don't forget to like if you like it and spread!

Also available on all streaming platforms!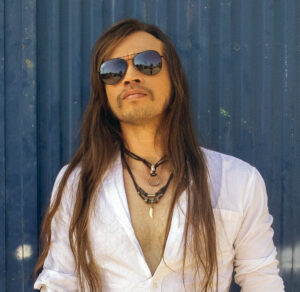 We're happy to announce JONATHAN BOGARD as AFFÄIRE new bassist!
We're officially back to full line-up mode!
April 2023
We've just released a brand new Single + Lyric Video: "Her Way Or The Highway"
Hope you like it! Feel free to share!

Also available on all streaming platforms: https://links.altafonte.com/71p80q6
MERCH: NEW 3/4 sleeve-SHIRT!
We're celebrated our 10th anniversary with a brand new merch item: a Unissex Baseball-Shirt marking where and when it all began: Lisbon, 2011!
This is a Limited Edition of 30 units! No re-prints!
Follow the link below and order yours today:
https://affairerocks.bigcartel.com/product/baseball-shi
"NASTY BUT TRUE" Official VIDEO

Watch the first video from the latest album: Welcome to PARADISE CAFÉ!
We're scheduling (and rescheduling…) new tourdates ! If you want to book AFFÄIRE, send an email to affairelive@gmail.com.